Edition #41 Offline Fighter Set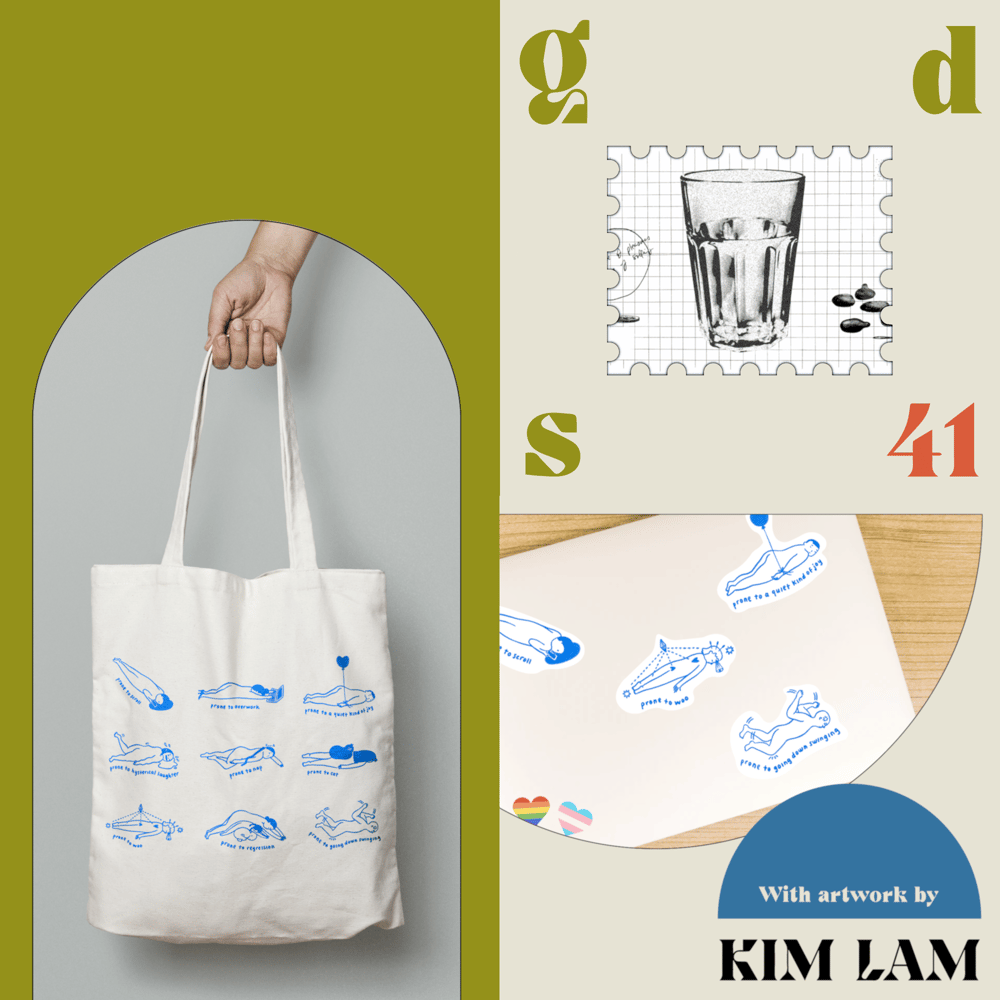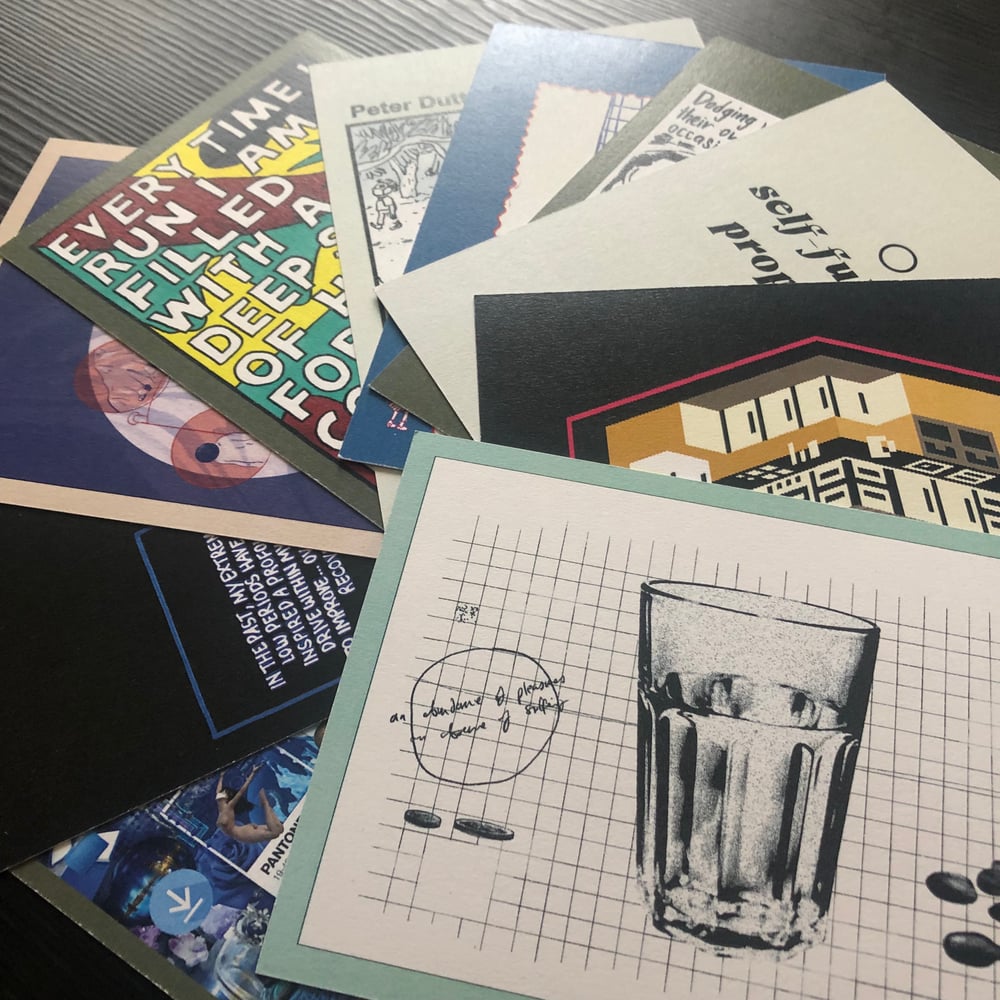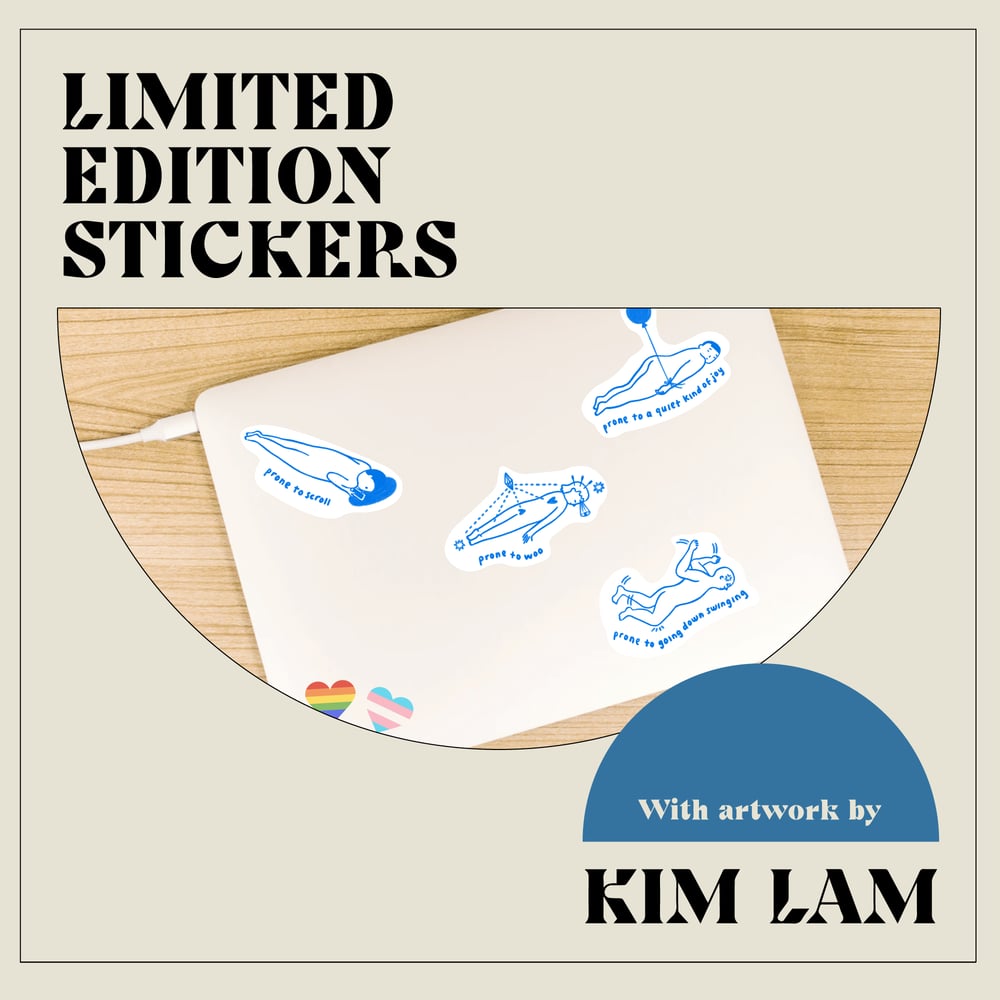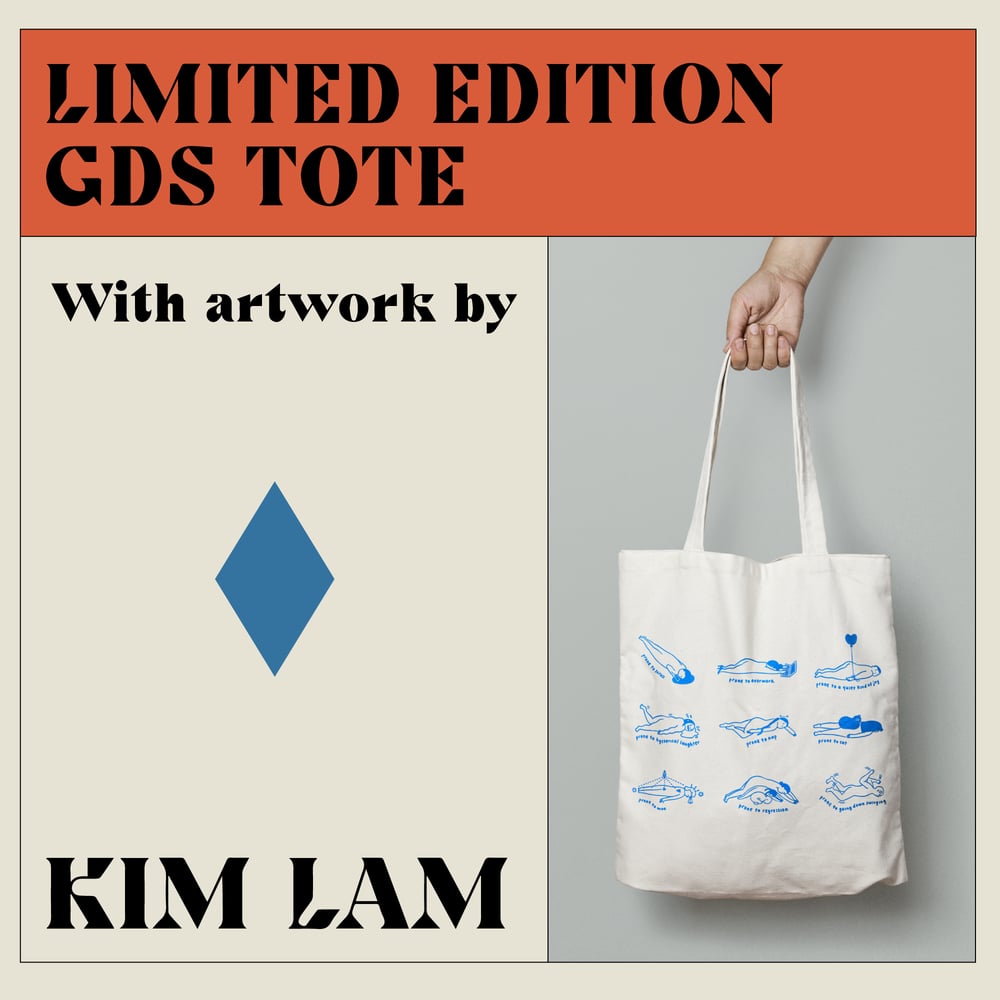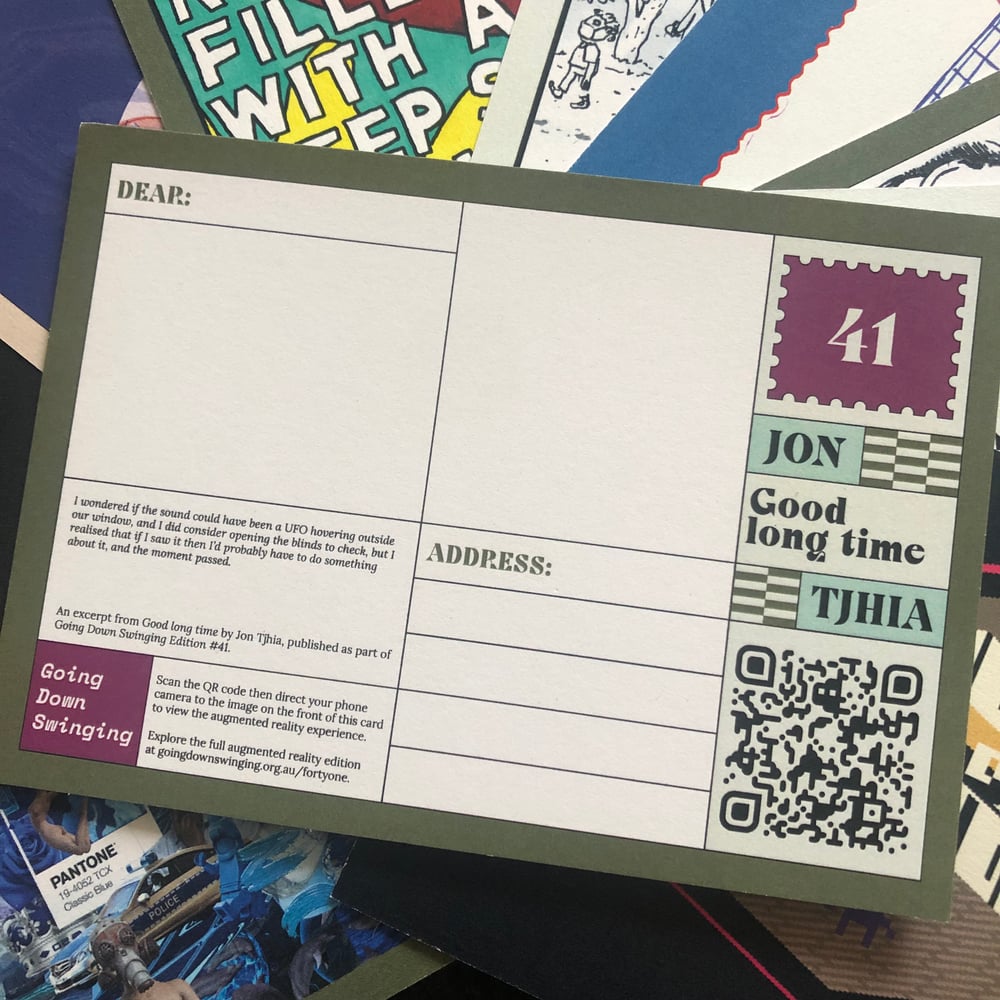 The year is 2021. Now is the time to unleash the Offline Fighter set – for the ordinary human who just wants to get through their ordinary offline day. The set includes a Going Down Swinging Edition #41 tote, art print set and sticker sheet for only $45 of your real-world money.
Going Down Swinging Edition #41 showcases boundary-pushing stories in an augmented reality-enabled digital edition. Alongside the complete digital edition on our website, we've printed a limited edition run of art postcards to bring the Edition #41 augmented reality art direct to your house.
In person. For real.
Stick them on your wall or send them to your friends who love receiving digital art via post.
The set includes ten full-colour, double-sided postcards featuring augmented reality-enabled artwork by the Edition #41 artists: Stacy Gougoulis, Xanthe Dobbie, Mandy Ord, Cecile Richard, Lujayn Hourani, Claudia Chinyere Akole, Nicky Minus, Jon Tjhia, Marc Pearson and Aaron Billings. Simply hold your smartphone over each of the artworks and the hidden augmented reality content appears before your very eyes! AR u srs? Yeah!
When we aren't busy publishing augmented reality lit online we sometimes print books. For that, you'll need this specially designed tote bag by illustrator and comics artist Kim Lam. So what if the Going Down Swinging Edition #41 tote bag can't quite fit our entire catalogue? It's still pretty damn great.
One last thing, the Offline Fighter Set also includes a delightful Going Down Swinging Edition #41 sticker sheet by Kim Lam. The sheet can be stuck as-is or cut out and experimented with, stacking-panda style.
___________________________________________________
All profits directly support our phenomenal community of writers, artists, volunteers, staff and our artistic program. We've been swinging for 41 years and we don't intend to stop anytime soon.
Going Down Swinging Edition #41 tote bag is printed locally by Das T-Shirt Automat. Check out their full eco-details here.