FAKE – Edition #42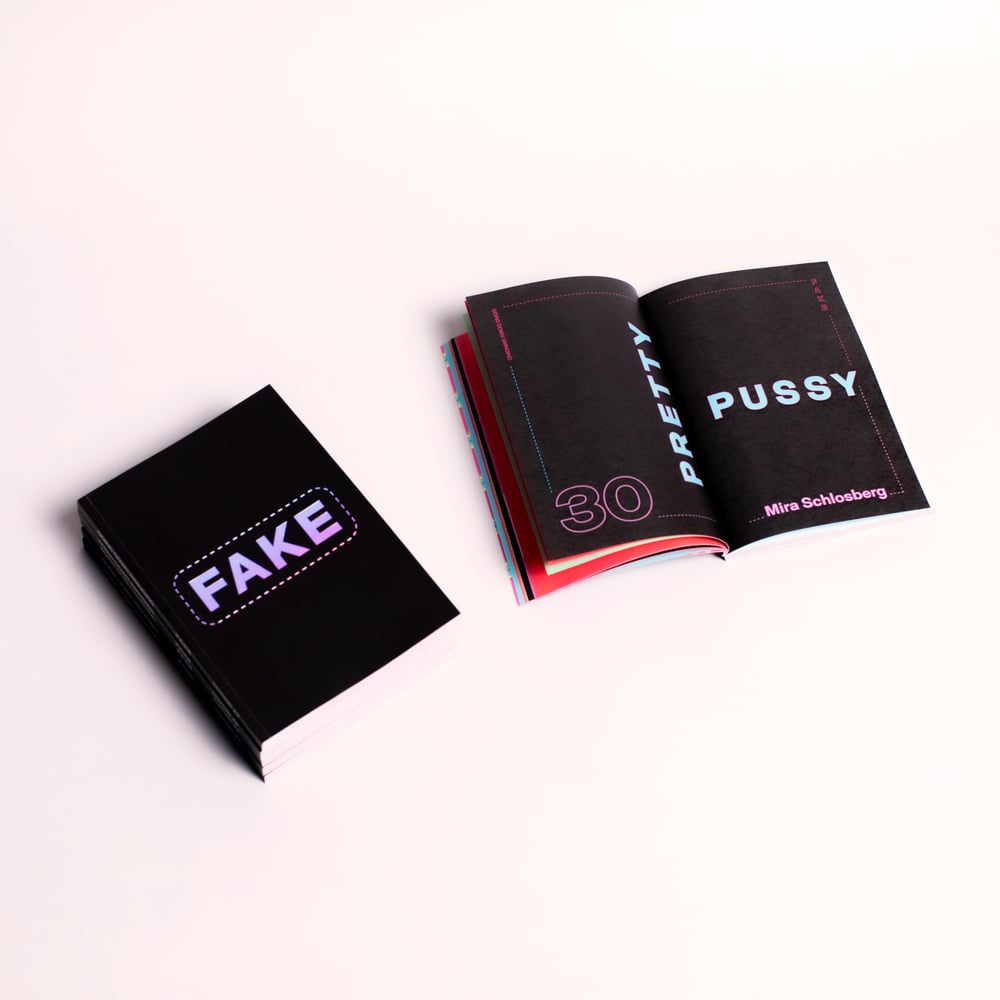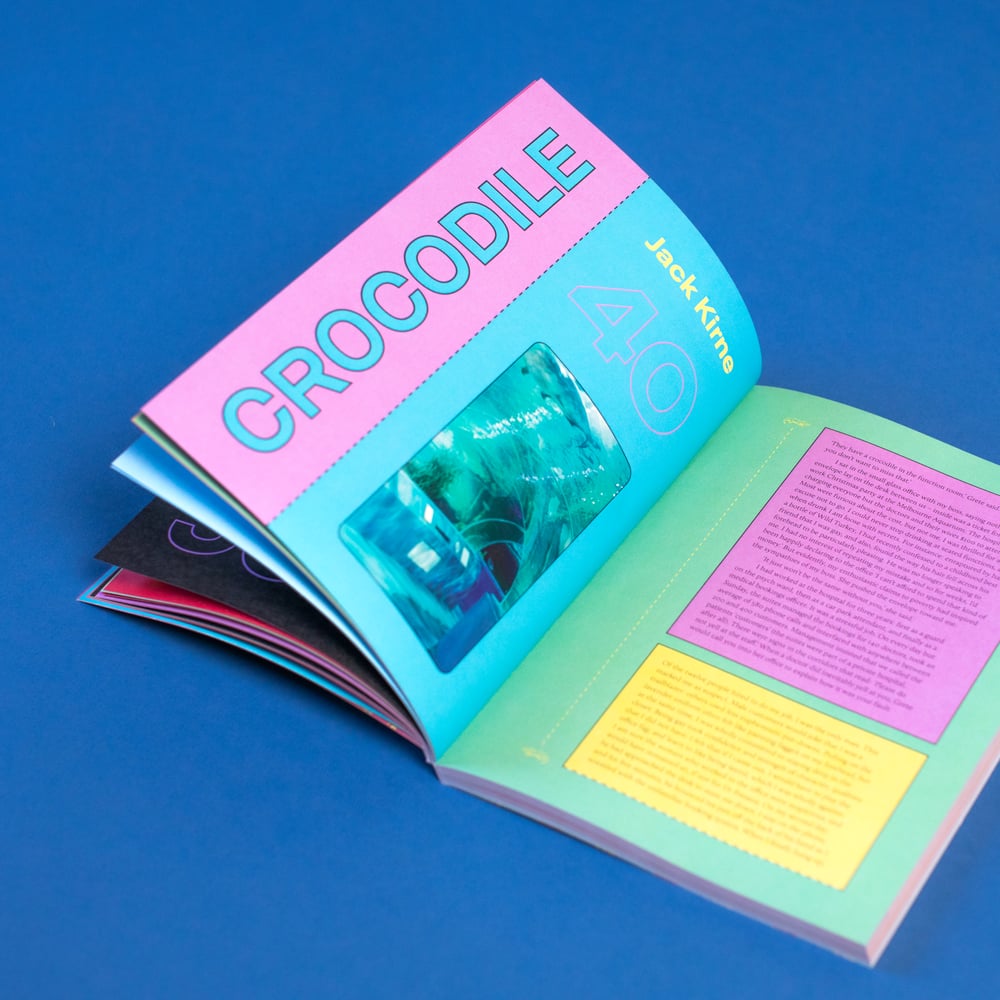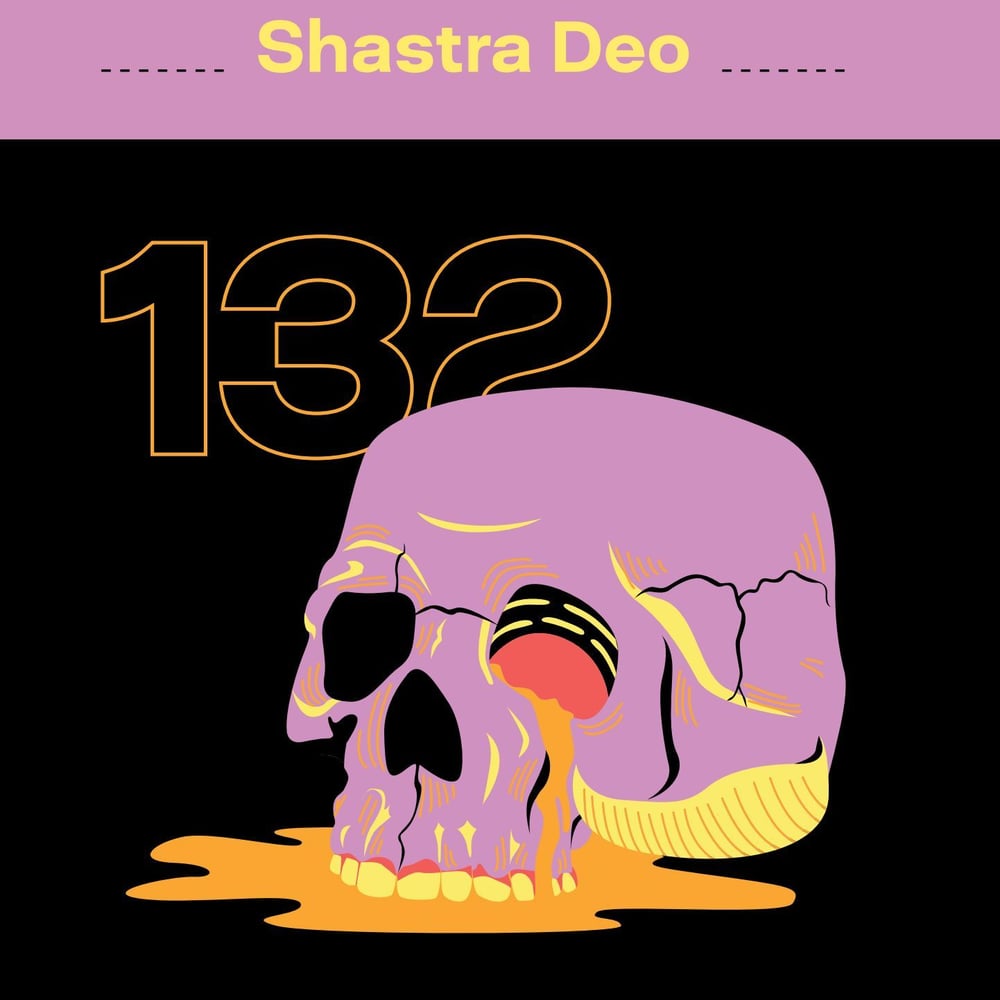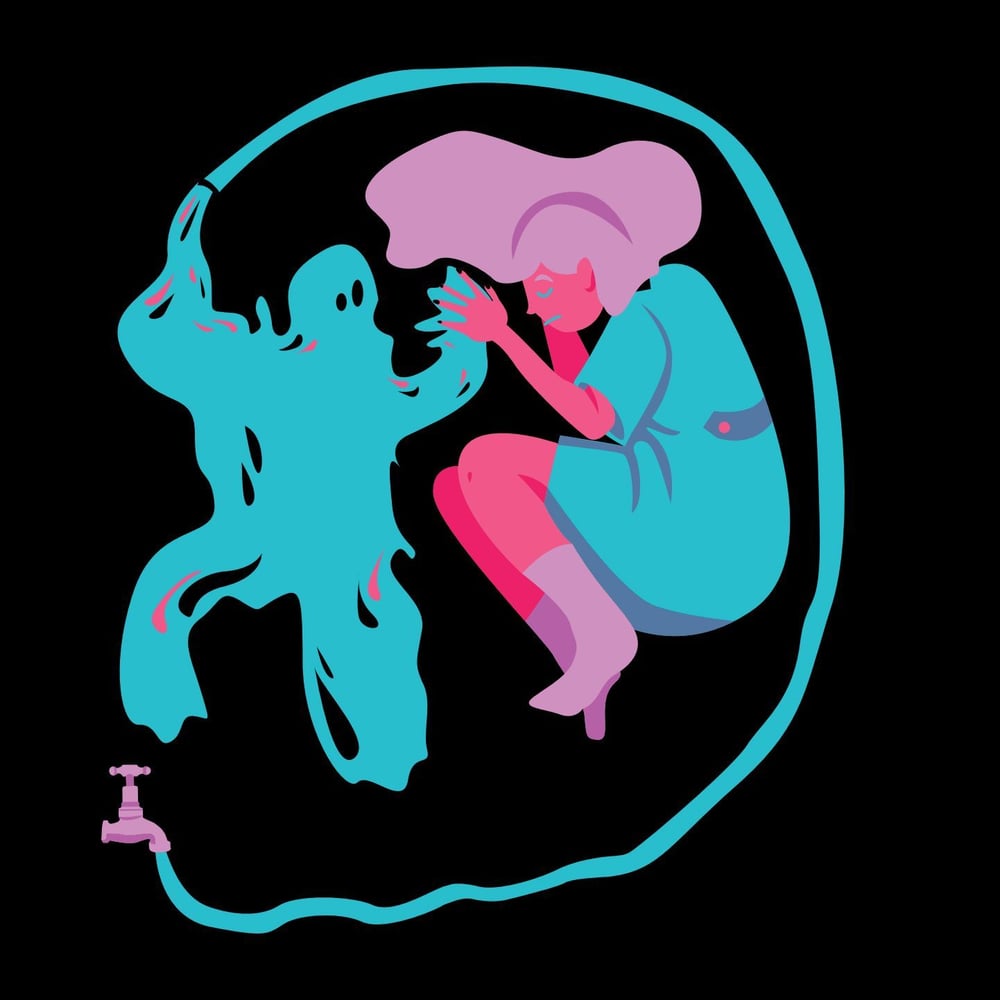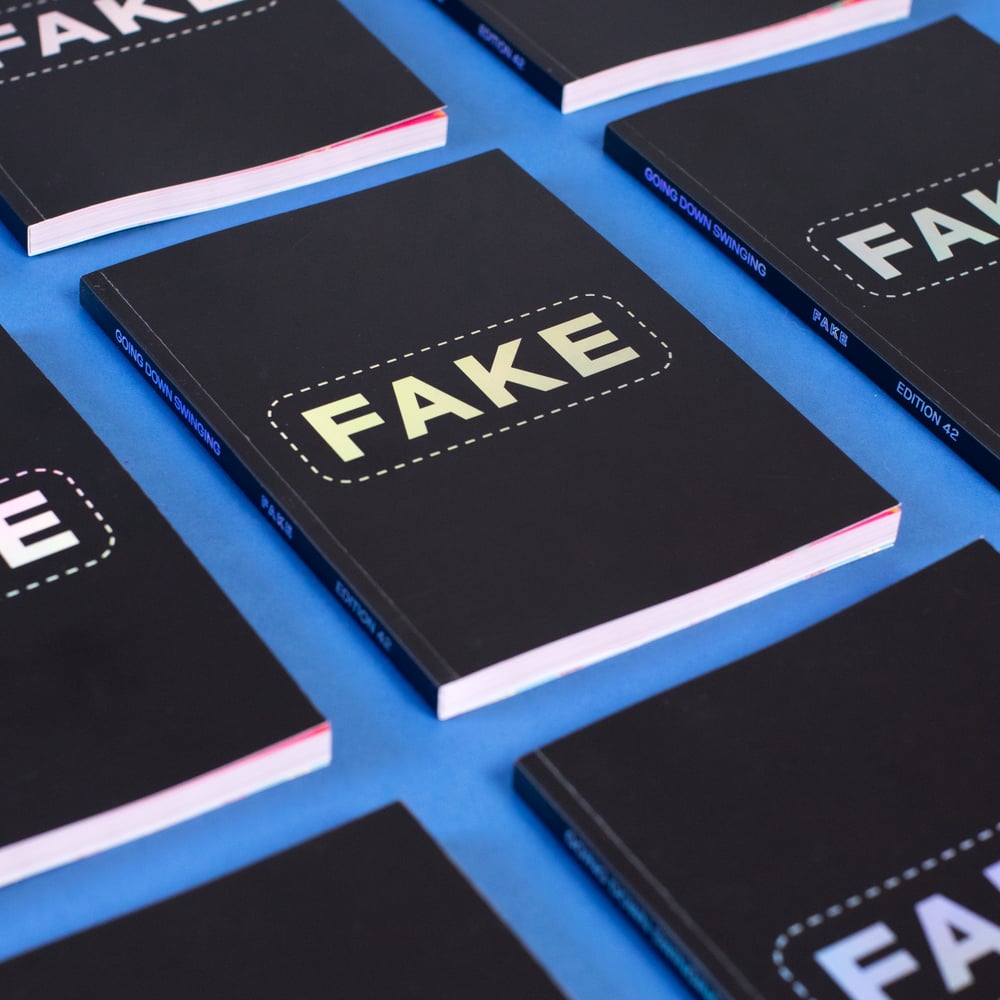 The 42nd edition of Going Down Swinging is here!
FAKE is a collection of veiled truths, tall tales and outright lies. The anthology includes fiction, comics, non fiction and poetry from new and established voices of the Australian literary scene and a bit beyond.
In FAKE... a performance of love so accidentally real that it convinces onlookers around the world... Teen boys pose as middle-aged witches on the internet... The world continues, despite threats, to not end... A woman has a conversation with her own cyber doppelganger.
Includes work by Ruby Hamad, Dan Hogan, Jodi McAlister, Mira Schlosberg, Carly Stone, Kim Lam, Alicia Sometimes, and many more.
Edited by Georgia Coldebella & Hollen Singleton.
Designed by Holly Edward.
Illustrated by Sammar Bassal.